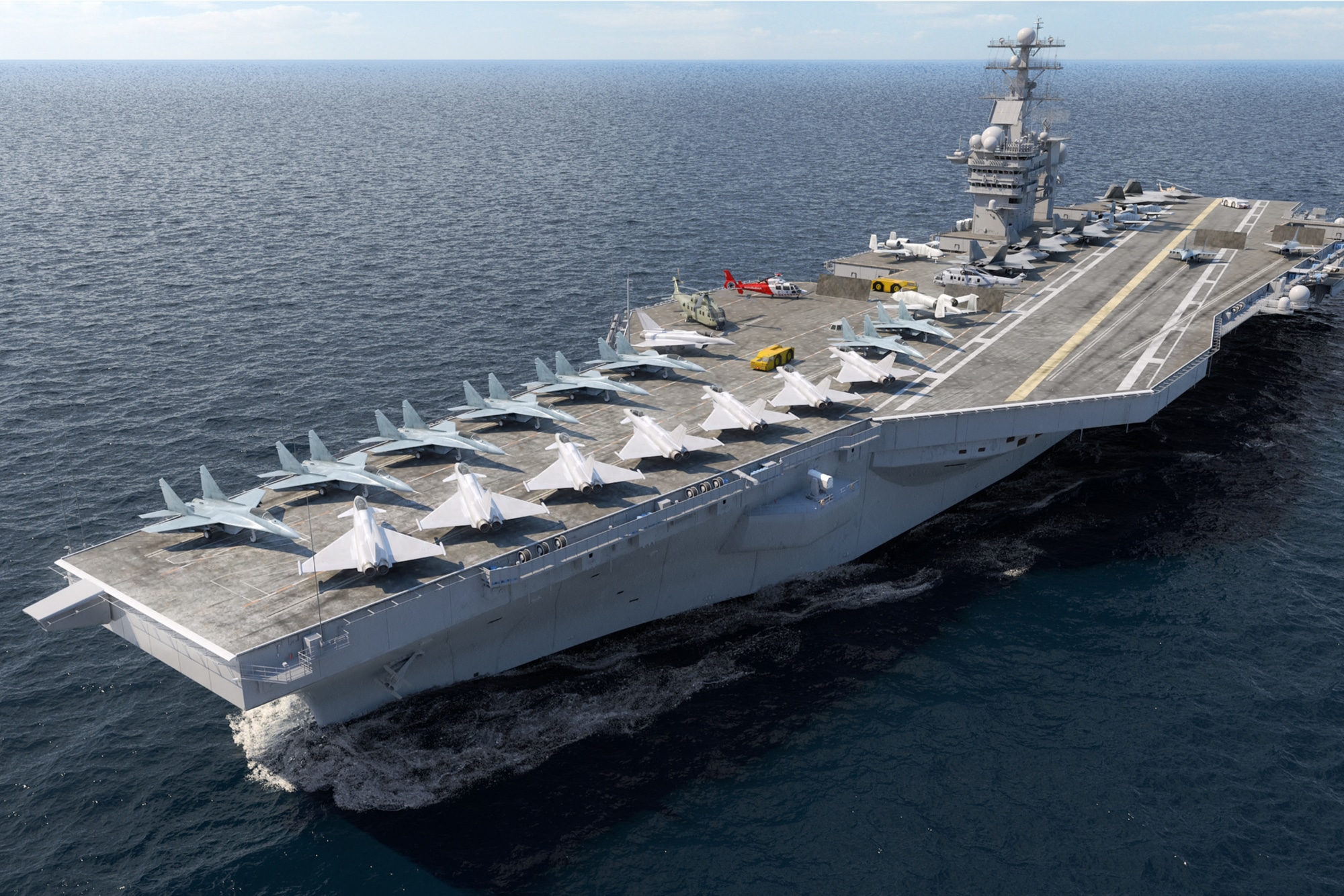 Elastomeric Inflatable Solutions for Aircraft Carriers
Seal Master provides quality, fabric-reinforced inflatable seals for aircraft carriers used in the defense industry. Contact us today to request a quote!
Reliability, precision, and premier quality are paramount in the process of ensuring the efficacy of naval defense vehicles. Maintaining the structural integrity of an aircraft carrier means using extreme attention to detail to bolster every inch of the vessel's surface. The failure of a single seal has the potential to cause costly downtime and place servicemen and women at unnecessary risk.
Safeguard your aircraft carriers and personnel with an elastomeric inflatable seal solution from Seal Master. Thanks to decades of hands-on experience, our Design & Engineering team will gain a deep understanding of your needs, then craft a custom solution for any surface or piece of equipment on your aircraft carrier.
The Seal Master team is well aware that discretion is required when working in the defense industry, which is why we're more than happy to cater to any safety and security requirements while crafting elastomeric inflatable seals for any aircraft carrier or other defense vehicle.
Reliable Seal Solutions for Military/Defense Applications
The defense industry—including the role played by aircraft carriers—is vital not only to our nation's security, but to the economy and global trade. It's an industry in which superior quality is a requirement. With mechanical seals or inflatable seals of lesser grade, the structural integrity of an aircraft carrier can be compromised, as those options may be subject to compression set, pressure loss and shorter lifespans.
When compared to traditional compression seals, the fully molded construction of our Seal Master elastomeric inflatable seals reduces the risk of seal failure by improving the strength of rubber and ensuring the entire seal performs consistently. Our fabric-reinforced inflatable seals are:
Highly engineered and handcrafted for superior quality
More reliable (structural integrity delivers pressure along entire surfaces over thousands of duty cycles)
Made with a simplified design of structure and hardware, which minimizes the need for close machining and/or fabrication tolerances
Easy to clean
Ideal for quick access release
Ideal for sterile environments
Not subject to compression set, which is a problem with other mechanical solutions
Defense Industry Case Study: Naval Aircraft Elevator
When we were approached about needing an inflatable seal for a door on a large naval vessel that elevates aircraft, our engineering team knew they were up for the challenge. These ships required a seal that was extremely heavy duty and durable in order to withstand harsh conditions out at sea.
Explore Material Needs of Your Aircraft Carrier Seals
If you're interested in exploring the different materials available for our inflatable seals, take a look at this chart. It will help us both communicate better about the requirements of your solution.
Request a Quote on a Custom Seal Solution
We want to help you solve your problems with an innovative, engineered inflatable solution catered to the defense industry. Contact Seal Master today to get started!