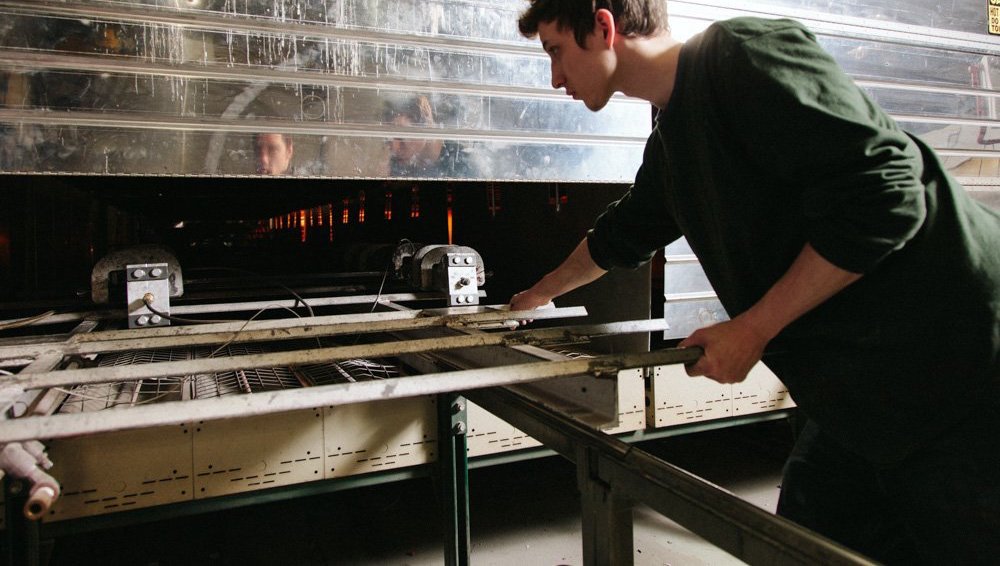 Our unique, fully molded construction process improves the elastomeric properties and structural integrity of the materials we use.
When it comes to inflatable seals and bags, there are two main problems with competitors' products. Spliced seals start with an extrusion cured with heat but not under pressure. A seal made by "spot cure" uses heat and some pressure to join the ends together which leaves an area that does not expand as easily as the rest of the seal. The problems: inconsistent pressure along the structure and early product failure.
Seal Master's fully molded products have two primary benefits over the competition:
Greater structural integrity to deliver consistent inflation along the entire length of the seal
Longer cycle duties with zero faults
Fully Molded Construction
Our construction process uses high temperatures and pressure to create a more durable, fully molded product. This means that our products have a consistent and even inflation pressure along the entire striking surface, unlike our competitors who use spliced seals.
Spliced seal construction, unlike fully molded construction, creates structural weak points, and causes uneven inflation and inconsistent pressure along the length of the structure, which results in poor performance and early product failure.
What Types of Elastomers are Used to Make Inflatable Seals?
An elastomer is a polymer that has elastic properties, and they can be natural or synthetic. Seal Master uses a variety of elastomers; each type of elastomer has different physical properties. We choose the best elastomer for your product based on both application and environment. Some of the elastomers we use include:
Butyl (IIR)
Chloroprene (Neoprene) (CR)
Epichlorohydrin
Ethylene Propylene (EPDM)
Fluorocarbon (Viton®)(FKM)
Natural Rubber (NRx)
Nitrile (NBR)
Polyurethane (AU) (EU)
Silicone (SI)
Styrene Butadiene
What are the Fabric Materials Used for Reinforcing Inflatable Seals?
The fabrics we use for reinforcing inflatable seals need to be able to hold up to industrial use, so we only use the most durable fabrics available. These include:
Meet and Exceed Standards with FDA-Approved and Class VI Certified Materials
In the intricate domains of pharmaceutical and food processing, meeting precise material standards is not merely a regulatory necessity but a mark of quality and commitment to excellence. At the forefront of inflatable seal manufacturing, we focus on quality, craftsmanship, and custom engineering, ensuring alignment with industry regulations and a dedication to fulfilling unique customer needs.
Talk to Us About Your Material Standards
We invite you to connect with us to explore our array of solutions. Our team is eager to review your environment and assist you in selecting the right compound that aligns with your unique requirements.