Squeeze With Inflatable Seals
Seal Master's rubber hermetic seals are engineered to grip or move liquid with inflating duty cycles.
Engineers and project managers of the world's most productive organizations prefer Seal Master to provide elastomeric solutions with the greatest structural integrity and performance.
Better than compression, applied force via inflation and deflation cycles means more up-time with less processing faults. When you squeeze with inflatable seals rather than using compression, your production capabilities increase.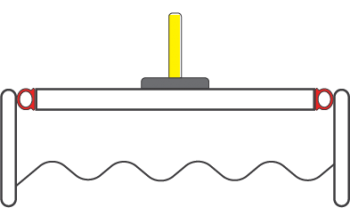 Seal Master built its reputation for manufacturing excellence using the highest-quality materials. Our creative designers and consultants can help you to solve your engineering problem. Call or click to discuss the best combination of materials and fabrication to suit your needs.
The Seal Master rubber inflating solution brings significant benefits:
Structural integrity for consistent, even force along entire seal
Jam-proof and leak-proof operation
Consistent squeeze and release duty cycle
Long-term, fault-free performance
Minimizes need for close machining and/or fabrication tolerances
We want to craft a custom solution for your unique need to squeeze something!
Find out how Seal Master can solve your engineering challenge! Contact us today, or submit a request for a solution custom designed and manufactured to meet your unique requirements. Engineers and technical designers prefer Seal Master. Seal Master's professional engineers and designers design and manufacture custom solutions for organizations all over the world. Find out more about Seal Master's history of elastomer design and manufacturing, and discover the key inflatable elastomeric solution design considerations.