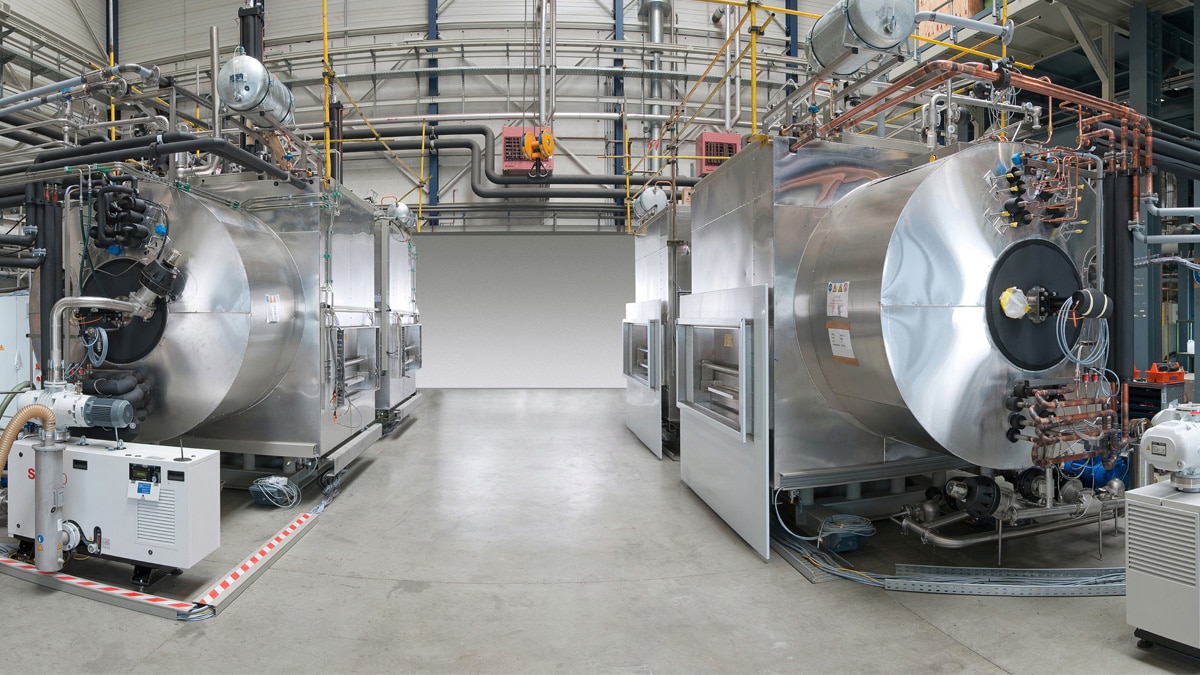 Elastomeric Inflatable Seals for Pharmaceutical Freeze Dryers
Seal Master can provide high-quality, fabric-reinforced inflatable seals for pharmaceutical freeze dryers, freezers and refrigerators. Request a quote today!
Lyophilizers, or pharmaceutical freeze dryers, are integral pieces of equipment in the pharmaceutical industry. Seal Master can provide industry-leading, fabric-reinforced inflatable seal solutions to complement cutting-edge freeze dryer designs for exceptional performance.
The process of lyophilization or freeze drying removes water from biological materials to preserve and store them. Once the materials are ready to be used, they can then be reconstituted with water. Examples of freeze dried products include antibiotics, bacteria, vaccines, viruses, hormones, and medications.
When you think about the types of materials that freeze dryers are storing, it becomes clear why a strong, reliable sealing solution is imperative. Seal failure in any pharmaceutical application could mean a biological catastrophe, ruining tests and diagnostics that are critical to research projects, or rendering life-saving vaccines unusable.
Reliable Seal Solutions for Any Pharmaceutical Application
If you are looking for a superior sealing solution for your pharmaceutical equipment like freeze dryers or autoclaves that produce extreme temperatures, the Seal Master Design & Engineering team can help. Whether it's for a smaller tabletop model or a large industrial freeze dryer, our experts can find the right profile for your application and customize it to your exact specifications, taking into account the material requirements for a temperature-controlled, sterile environment.
When compared to traditional compression seals, the fully molded construction of ours reduces the risk of seal failure by improving the strength of rubber and ensuring the entire seal performs consistently. Our fabric-reinforced inflatable seals are:
Easy to clean
More reliable
Ideal for quick access release
Ideal for sterile environments
Handcrafted for superior quality
Not subject to compression set, which is a problem with other mechanical solutions
Explore Material Needs of Your Freeze Dryer Application
If you're interested in exploring the different materials available for our inflatable seals, take a look at this chart. It will help us both communicate better about the requirements of your solution.
Request a Quote on a Custom Freeze Dryer Seal
We want to help you solve your problems with an innovative, engineered inflatable solution catered to the pharmaceutical industry. Contact Seal Master today to get started!