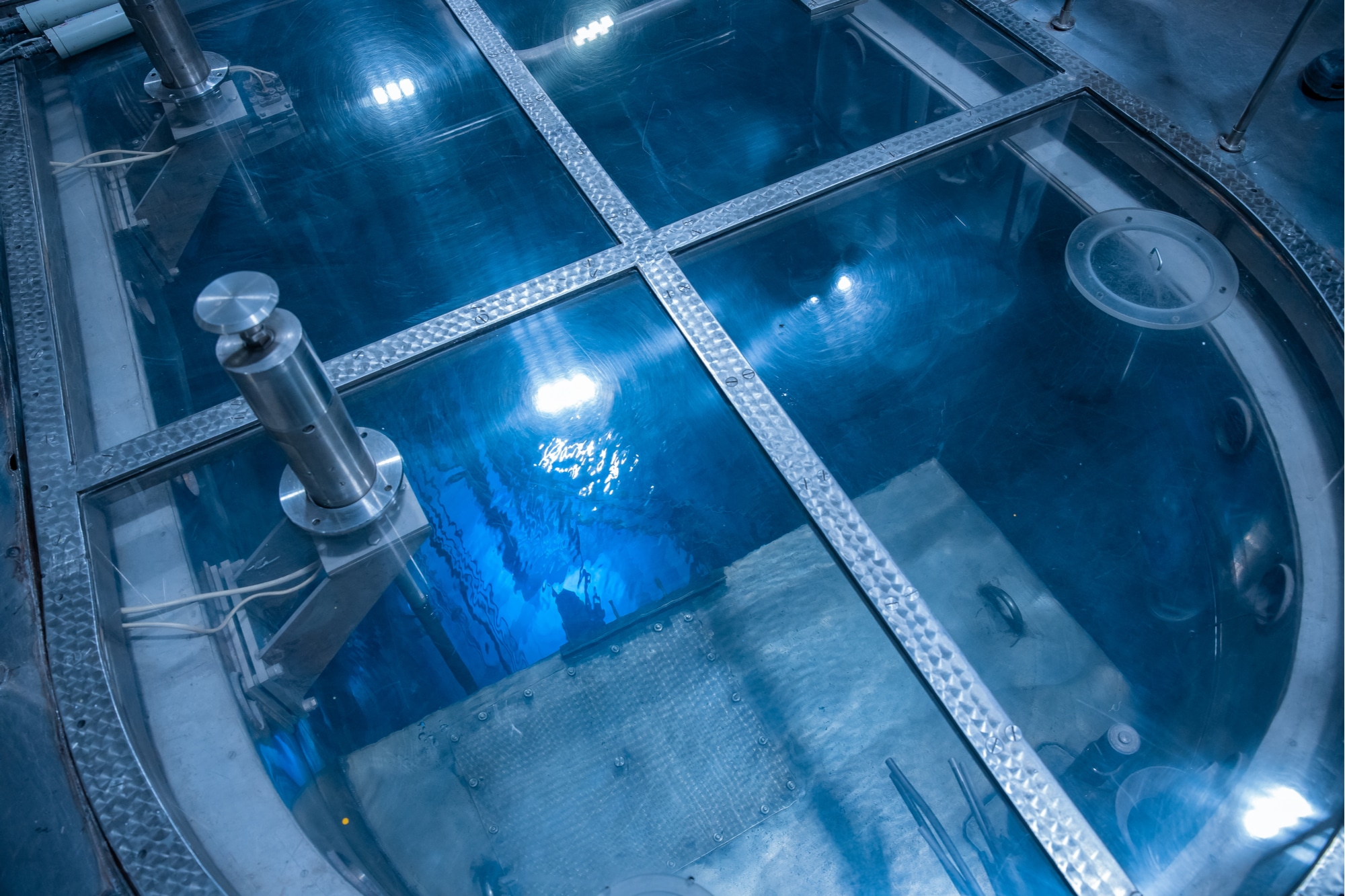 Elastomeric Inflatable Seals for Spent Fuel Pools
Choose custom-manufactured, fabric-reinforced inflatable seals from Seal Master to keep an air-tight seal on your spent fuel pools. Request a quote!
Seal Master provides quality, fabric-reinforced inflatable seals for spent fuel tanks and pools in the nuclear power industry.
Seal Master provides industry-leading, fabric-reinforced inflatable seal solutions for spent nuclear fuel repositories, such as spent fuel pools (SFPs), tanks and casks. We understand that the components of your SFP must be able to withstand radioactive materials and also maintain proper integrity in underwater applications.
With an increased demand for interim storage of spent nuclear fuel, we suspect that SFP construction will be on the rise. We can be your partner through the planning, design and construction phases, ready to supply custom inflatable seal solutions for any aspect of your spent fuel repository.
Our inflatable seals are far superior to standard compression seals in every way, but are particularly more advantageous for nuclear applications due to their reliable sealing power. The fully-molded construction of our seals reduces the risk of seal failure by improving the strength of rubber and ensuring the entire seal performs consistently. This translates to reliable inflation across the entire strike surface.
Reliable Seal Solutions for Any Nuclear Application
We custom fit seals for multiple mechanisms in or around spent fuel pools or for spent fuel tanks/casks. Our designs take into account the material requirements for a radioactive environment so that you can ensure complete safety at your plant.
When compared to traditional compression seals, the fully-molded construction of ours reduces the risk of seal failure by improving the strength of rubber and ensuring the entire seal performs consistently. Our fabric-reinforced inflatable seals are:
Easier to clean
More reliable
Ideal for rapid sealing and unsealing
Air- and water-tight for maximum containment
Handcrafted for superior, long-lasting quality and durability
Not subject to compression set, which is a problem with other mechanical solutions
Explore Material Needs of Your Fuel Pool Application
If you're interested in exploring the different materials available for our inflatable seals, take a look at this chart. It will help us both communicate better about the requirements of your solution.
Request a Quote on a Custom Fuel Pool Access Seal
We want to help you solve your problems with an innovative, engineered inflatable solution catered to the nuclear energy industry. Select an option below to get started!