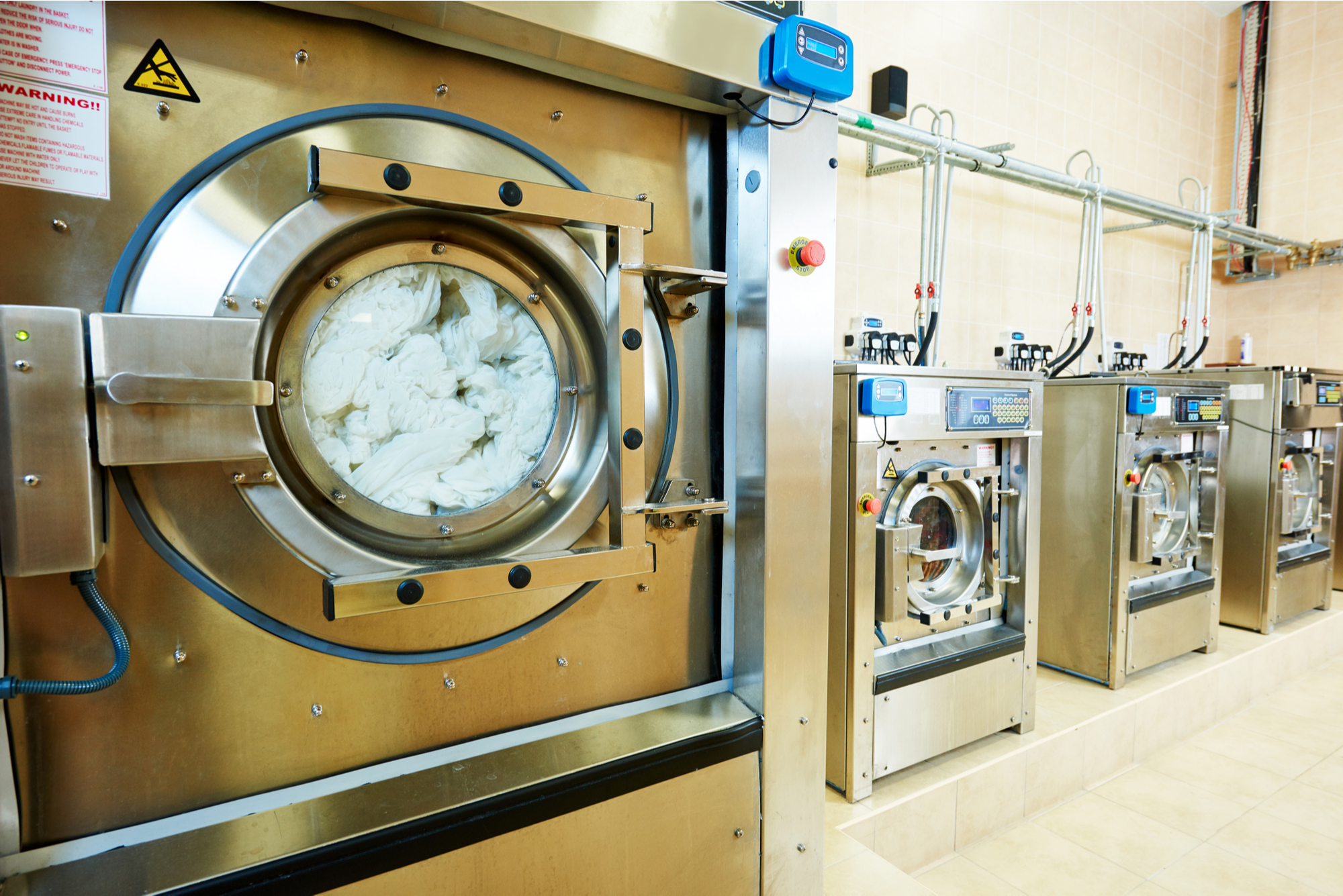 Elastomeric Inflatable Solutions for Industrial Washers and Dryers
Industrial washers and dryers require reliable seals. Seal Master's custom fabric-reinforced inflatable seals are the perfect solution! Request a quote today.
From apartment buildings to hospitals to laundromats; there are many unique applications for industrial washers and dryers. Seal Master custom seals ensure that your seal meets your needs, providing maximum durability and reliability. All of our fabric reinforced seals are fully-molded, leak proof, and able to maintain consistent pressure along the entirety of the seal. This makes Seal Master elastomeric seals able to withstand frequent use for millions of duty cycles.
Keep your industrial washers and dryers running clean, smooth, and often with Seal Master inflatable seals.
Find the Right Inflatable Solution for Your Industrial Washing and Drying Needs
For industrial washers and dryers, having a reliable seal is critical in ensuring the cleanliness of materials. You want to make sure that the liquids and detergents stay in and that outside air, water, chemicals, dust, and more stay out. With repetitive and frequent use, it's important that your equipment is able to withstand heat, pressure, and ample duty cycles.
For any industrial washer and dryer needs, our team is ready to supply a seal with structural integrity and durability that won't let you down.
Fully-Molded Rubber Inflatable Solutions for Any Industrial Washer and Dryer Application
Seal Master's fully-molded rubber inflatable solutions have distinct advantages over mechanical ones:
Structural integrity delivers pressure along entire surface over thousands of duty cycles
Highly-engineered and hand-crafted materials yield superior quality
Simplified design of structure and hardware minimizes need for close machining and/or fabrication tolerances
Are not subject to compression set, a problem with other mechanical solutions
For quality-conscious, industrial, environmental, and high-tech engineers and project managers who need to introduce consistent pressure on an object to push, lift, squeeze, stop, hold or seal, Seal Master's custom reinforced rubber seals will meet any challenge. Our seals are fully-molded from high-quality materials designed to meet your technical requirements and ultimately reduce the risk factors associated with inferior seals.
Request a Quote
We want to help you solve your problems with an innovative engineered inflatable solution catered to the washer and dryer manufacturing industries. Contact Seal Master today to get started!