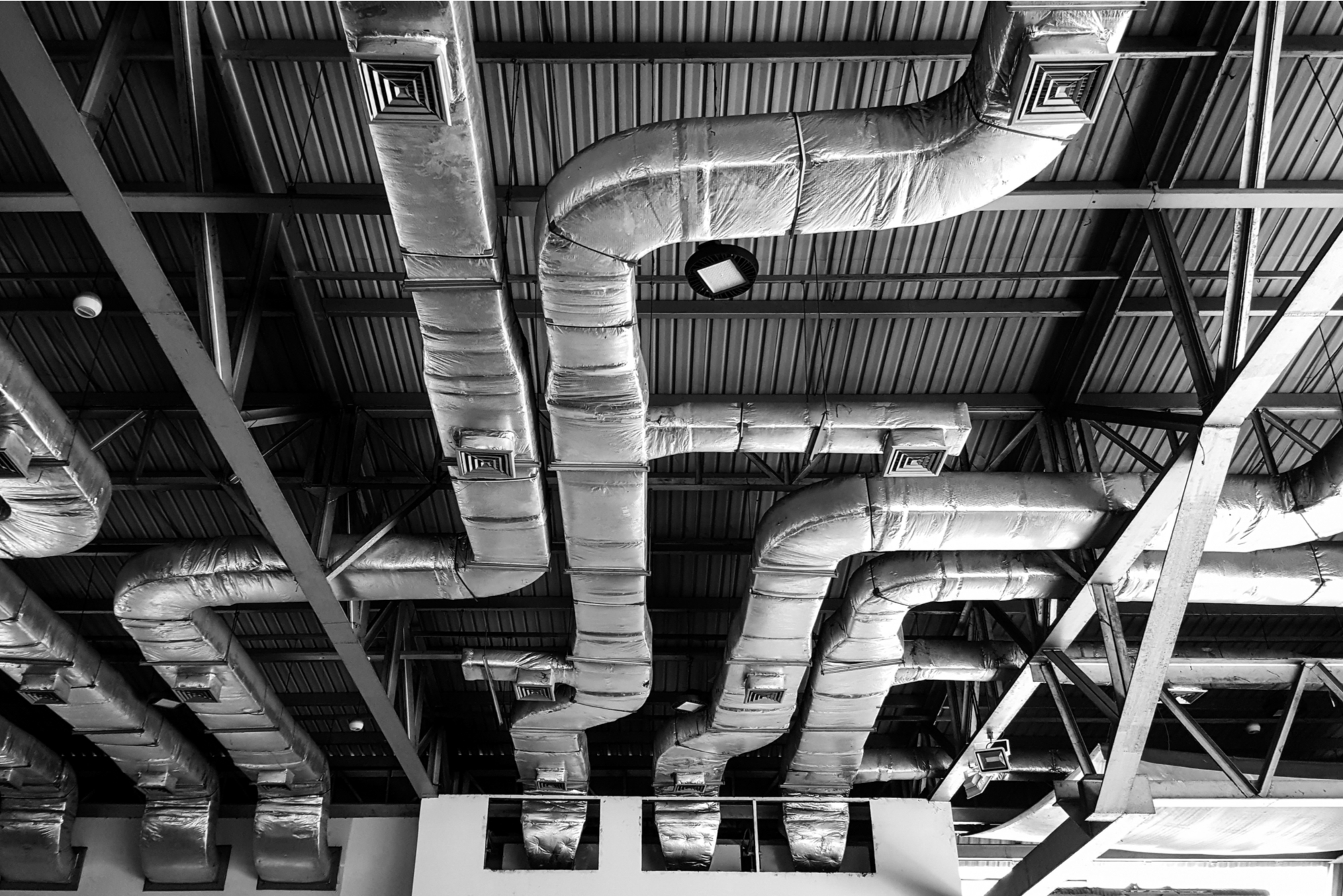 Elastomeric Inflatable Solutions for the HVAC Industry
Seal Master can provide high quality, reliable solutions such as reinforced inflatable seals or bags to the HVAC industry. Contact us today to request a quote!
Seal Master can provide high quality, reliable solutions such as reinforced inflatable seals or bags for a variety of products in the HVAC industry. From equipment manufacturers to designers of high performance and energy efficient buildings, Seal Master has products to prevent air leaks and boost thermally broken designs. Whether you need a solution for an air handler or an access door, we can engineer the perfect elastomeric inflatable solution to meet the demands of your project.
The HVAC industry is a vital part of our everyday lives. From the businesses we visit to the factories that produce commonplace essentials, proper HVAC is crucial. As industry standards tighten, both HVAC manufacturers and building designers and engineers feel the increased pressure to provide energy efficiency at an affordable price. Proper seals keep conditioned air where it needs to be, saving money and preventing problems. Our inflatable seals can be molded into a concave, flat, or convoluted configuration, meaning our seals and bags are versatile enough for nearly any HVAC application.
High Efficiency Design
For many buildings, the largest part of the electric or gas bill comes from the HVAC equipment. One of the quickest ways to reduce this expense is to ensure that the treated air goes where it's supposed to go. By limiting metal on metal contact, Seal Master products also reduce heat transfer keeping equipment better insulated. We can provide reliable gaskets and seals for the following:
Air handler door seals
Energy or desiccant wheel seals
Heat exchanger seals
Eliminating Problems Caused by Air Leaks
One of the most damaging effects of air leaks comes in the form of condensation. Small amounts of cool air leaking out of an air handler or ductwork can cause big problems from water damage later on. Also, many fans in HVAC equipment will rotate at speeds in excess of 4000 RPM. Without good seals, the noise from these fans can be a big nuisance. It's important that all products used in HVAC equipment—down to the door and gasket seals—are of the highest quality to prevent problems like:
Damage from condensate
Complaints from noise
Reduced energy efficiency
Hatches and doors in HVAC equipment are well known to be loud. That's where an inflatable seal comes in! Placing an inflatable seal around the door frame or access panel provides a continuous seal during operation to help keep noise from getting out. This same technology is applied inside buildings where different spaces need to be kept at different building pressures to create a continuous seal around door openings.
Fully-Molded Rubber Inflatable Solutions for Any HVAC Application
Seal Master's fully-molded rubber inflatable solutions have distinct advantages over mechanical ones:
Structural integrity delivers pressure along entire surface over thousands of duty cycles
Highly-engineered and hand-crafted materials yield superior quality
Simplified design of structure and hardware minimizes need for close machining and/or fabrication tolerances
Are not subject to compression set, a problem with other mechanical solutions
For quality-conscious, industrial, environmental, and high-tech engineers and project managers who need to introduce consistent pressure on an object to push, lift, squeeze, stop, hold or seal, Seal Master's custom reinforced rubber seals will meet any challenge. Our seals are fully-molded from high-quality materials designed to meet your technical requirements and ultimately reduce the risk factors associated with inferior seals. Don't waste energy, use Seal Master products to meet your HVAC industry specifications.
Request a Quote
We want to help you solve your problems with an innovative engineered inflatable solution catered to the HVAC industry. Contact Seal Master today to get started!