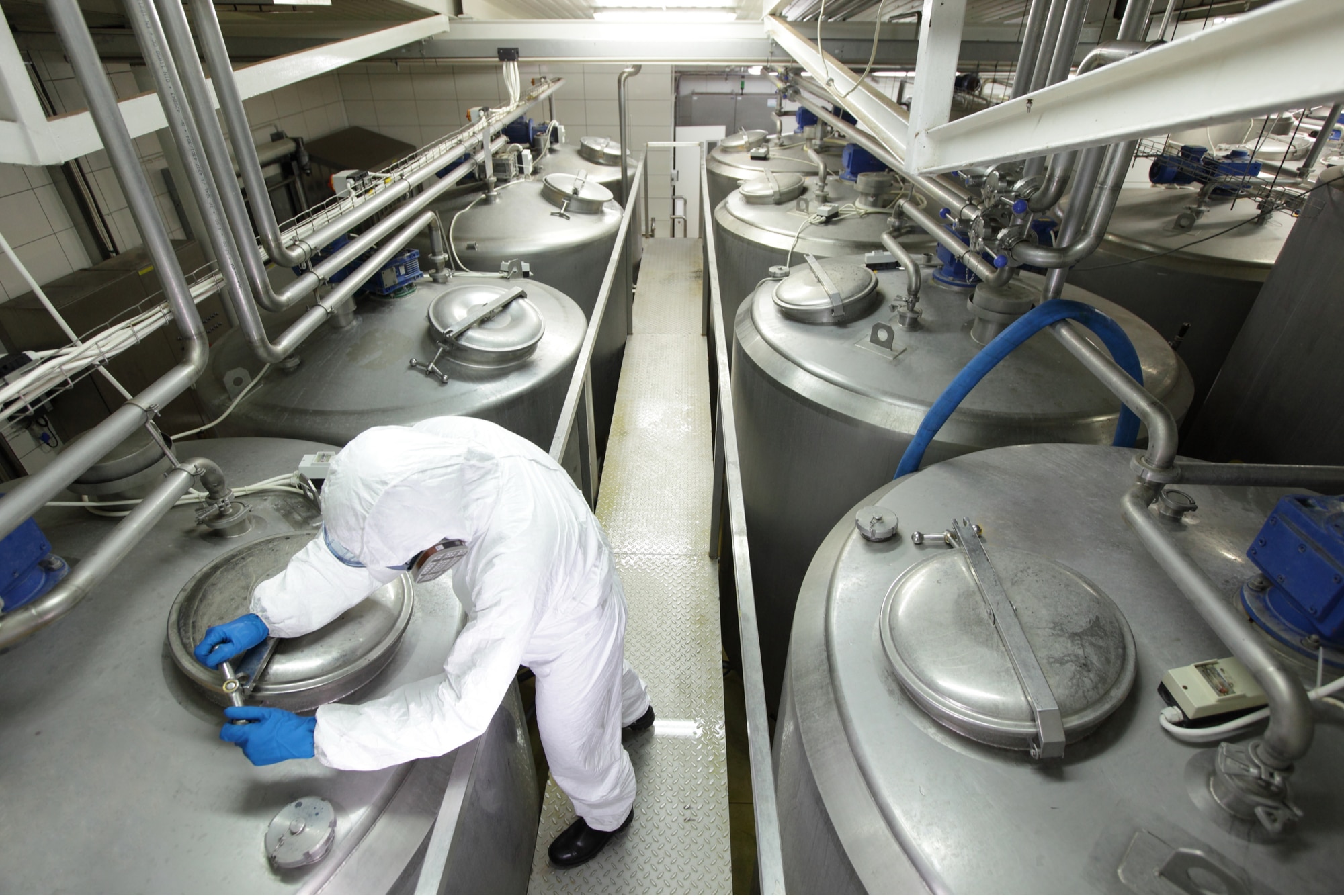 Elastomeric Inflatable Solutions for Chemical Processing
Seal Master can provide high-quality, fabric-reinforced inflatable seals or bags for a variety of products in the chemical processing industry. Request a quote today!
Chemical processing plants are often pressured to maintain high levels of productivity to stay on track with production schedules, meaning equipment reliability is of the utmost importance. High-quality seals and gaskets can make the difference between a safe, productive chemical plant and one that poses major safety threats to its employees and loses valuable time and money.
Seal Master can provide high-quality, reliable solutions such as reinforced inflatable seals or bags to the chemical processing plants to help:
Extend the working life of your equipment
Increase safety in the workplace
Extend equipment run times
Maximize production, minimize downtime
Adhere to industry regulations
Reliable Seal Solutions for Any Chemical Processing Application
If you are looking for a superior sealing solution for your plant equipment, such as rotary dryers and coolers, we can engineer the perfect elastomeric inflatable solution that meets your specifications. There are endless possibilities to utilize our fabric-reinforced inflatable seals within the chemical processing industry to keep hazardous materials safely contained and sealed. Not sure where to start with your spec for seals? Our Design & Engineering team can assist.
Our inflatable products are reinforced with high-quality materials, such as DuPont™ Kevlar®, to ensure they are able to withstand the conditions specific to the materials you're handling and temperatures you're working with, and ultimately reduce the risk factors associated with inferior seals. In this case, inferior seals could lead to extremely dangerous and unsafe conditions. We can perform a compatibility test to ensure that the materials selected for the seals are compatible with the chemicals they'll come in contact with.
Fully-Molded Rubber Inflatable Seals vs. Mechanical Seals
Seal Master's fully-molded rubber inflatable solutions have distinct advantages over mechanical ones:
Structural integrity delivers pressure along the entire surface over thousands of duty cycles.
Highly-engineered and hand-crafted materials yield superior quality.
Simplified design of structure and hardware minimizes need for close machining and/or fabrication tolerances.
Are not subject to compression sets, a problem with other mechanical solutions.
For quality-conscious, industrial, environmental, and high-tech engineers and plant managers in the chemical processing industry who need to introduce consistent pressure on an object to push, lift, squeeze, stop, hold or seal, our custom, fabric-reinforced rubber seals will meet any challenge.
Request a Quote on a Custom Solution
We want to help you solve your problems with an innovative, engineered inflatable solution catered to the chemical processing industry. Contact Seal Master today to get started!