Seal Master has been a trusted name since 1974 and has become an industry leader in the development and engineering of fabric-reinforced inflatable seals.
Our products have seen countless use-cases in an array of fields including industrial, environmental, and military applications. First responders have used Seal Master inflatable seals to lift cars and move heavy debris in emergency settings. Plants involving harsh chemicals and radiation rely on high quality seals to protect their staff. Underwater and pharmaceutical applications depend on the water-tight and air-tight seals we provide.
Other applications include:
Aerospace
Clean Room Sealing
Marine Sealing
Semiconductor Manufacturing
High-temperature applications
Chemical barriers
High speed train doors
Secure airport areas
Heavy transport container doors
Radiation barriers
Sterile seals
Automated lifting equipment
What Is an Elastomeric Inflatable Seal and How Does It Work?
The purpose of an inflatable seal is to provide constant pressure across a given strike area to push, squeeze, lift, stop, hold, or seal. An elastomer is a polymer especially useful for its strength and elasticity. These materials, including latex, silicone, and natural rubber, provide an excellent medium through which a seal is made to inflate and deflate as required. After deflation, the seal returns to its original shape, not subject to compression set like mechanical seals are.
Watch these videos to learn more about how our inflatable seals inflate and deflate in three basic directions of operation: axial (or normal to the mounting plane), radial-in and the radial-out.
Nonporous and highly stable, elastomeric seals make for great water and air-tight seals, and may be further reinforced with fabrics such as Kevlar or nylon for enhanced durability. In fact, this is the key to making Seal Master seals stand out from the rest on the market.
Inflatable Seal Material Selection Matters
Material selection is an important part of the seal design process, providing an opportunity to match material properties to a given application. Resistance to heat, strong chemicals, or high pressures can be carefully tailored to create the perfect seal. Fabric is typically added between the layers of elastomer for additional reinforcement. Some of the most common elastomers and fabrics used are outlined below:
Elastomers:
Butyl
Natural Rubber
Nitrile
Polyurethane
Silicone
Reinforcement Fabrics:
Polyester
Dacron
Kevlar

®

Nomex
Nylon
Designing an Inflatable Seal for Its Intended Purpose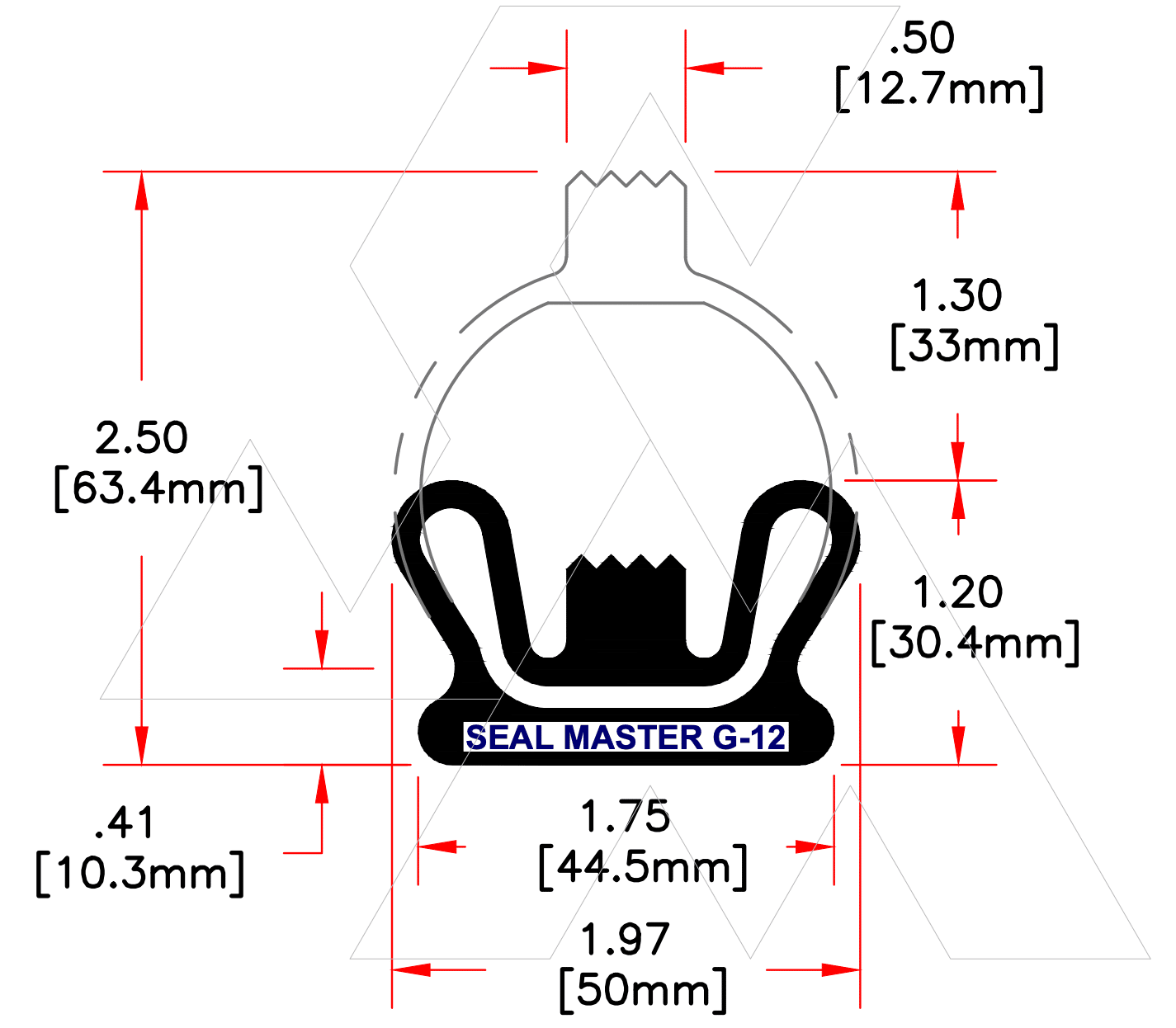 Once the composition of your seal is decided, it's time to move on to the design of the inflatable tube. Concave, flat, or more complex designs may be employed to ensure the right fit. What results is a continuous inflatable tube able to quickly provide an even pressure along its full length. Two such tubes placed on opposing sides may then be inflated to meet in the middle and create a tight, impermeable seal.
Despite the host of considerations involved in seal development, the process is greatly simplified with the right expertise. Through decades of experience, Seal Master has refined and perfected a unique fabric-reinforced inflatable seal production process. Take a look at a sampling of the different inflatable seal profiles we've created over the years.
Get Started on Your Inflatable Seal Design Today
Our expert engineers are available to help you through every stage or crafting the perfect seal for your application. Contact us today to get started!