Inflatable seals form an airtight barrier between a mounting and a striking surface, ensuring contamination-proof, leak-proof sealing. Applications for inflatable seals vary across a range of industries from nuclear energy, oil and gas, pharmaceutical, and transportation to food and aerospace. In some cases, fabric reinforced inflatable seals are needed where applications involve extreme pressure and heavy loads.
Why Use a Fabric Reinforced Inflatable Seal?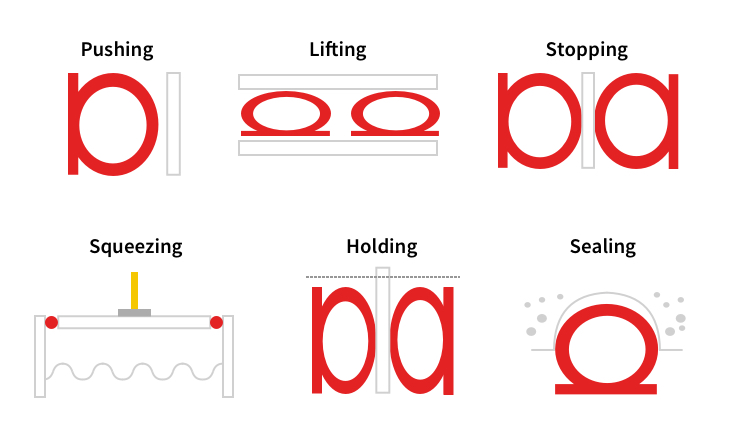 In many applications, inflatable seals are exposed to a wide range of temperatures, speeds, containtments, and rotating parts. The addition of fabric helps to increase the amount of pressure by which the seal can effectively operate.
Fabric reinforced inflatable seals are commonly used under these conditions:
High working pressures
Extremely heavy loads
Repeated uniform operations
Fabric reinforcement adds to the inflatable seal's overall strength and resilience. With enhanced reinforcement to the seal, the components are fully capable of maintaining or increasing internal pressure as needed for the application.
Types of Fabric We Use
Seal Master offers fabric reinforced inflatable seals that can handle even the most demanding and difficult sealing challenges. The fabric bond acts as a spring to protect the inflatable seal from extruding into gaps when under pressure.
We use a variety of fabrics for sealing applications, including:
Fabric Reinforced Seals for High Pressure Applications
Fabric-enhanced inflatable seals offer greater durability and shape for handling extreme pressure and heavy loads. You'll experience consistent, long-lasting results in any application where a fabric reinforced inflatable seal is used. So whether you need to move objects along a conveyor belt or seal off one environment from another, we custom engineer what you need.
Choosing the Right Reinforced Inflatable Seal for Your Equipment
Seal Master is committed to producing the highest quality fabric reinforced seals for your application. From design to installation, our experts have decades of experience customizing inflatable seals for clients across the globe. Contact us to get started with an effective sealing solution for your project!