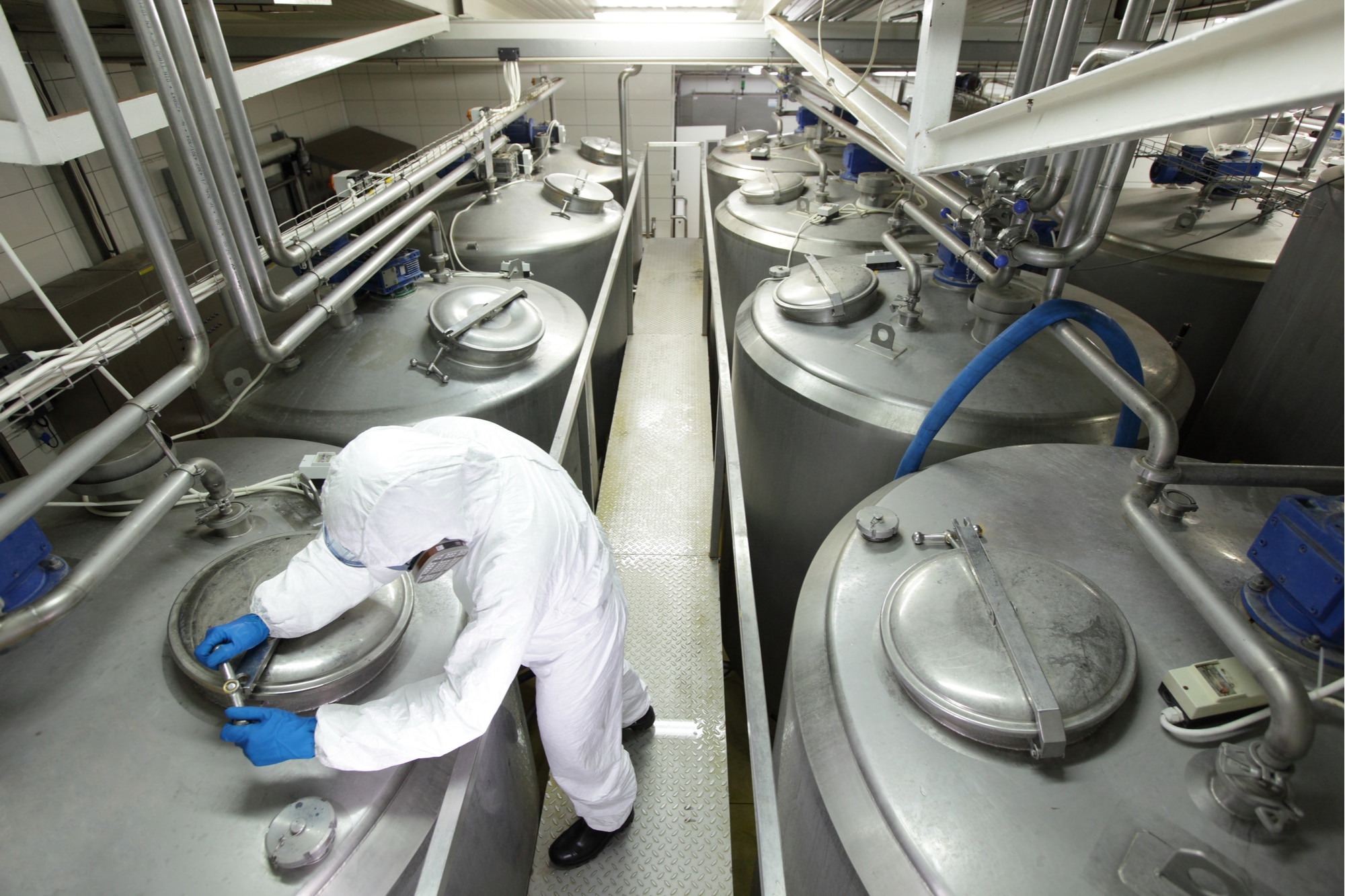 Elastomeric Inflatable Solutions for the Powder & Bulk Solids Industry
Seal Master can provide solutions such as reinforced inflatable seals or bags for a variety of products in the powder & bulk solids (PBS) industry. Learn more.
Seal Master provides high quality, engineered reinforced inflatable bags and seals for a variety of applications in the powder and bulk solids (PBS) industry. This industry includes manufacturers that operate in a wide range of markets, including food, chemical, and pharmaceutical. At Seal Master, we understand the varying needs and requirements of processing facilities and PBS handling equipment.
Handling dry materials presents unique challenges such as moisture control and prevention, and downtime due to leaks can be costly. Seal Master's experience in the PBS market has led to the development of elastomeric inflatable seals to help you meet those unique challenges, keep your equipment running, and eliminate potentially harmful or costly leaks.
Learn more about Seal Master's inflatable seal solutions.
Find the Right Inflatable Seal Solution for Your Powder and Bulk Solids Processing Equipment
PBS manufacturers rely on dependable performance from their equipment. Seal Master has the engineering experience to provide reliable elastomeric inflatable solutions in the right materials to keep your equipment and manufacturing processes running efficiently.
We can supply inflatable seal solutions for a variety of PBS equipment, such as:
Valves, gates, and air locks
Mixers and blenders
Conveyor belts
Drying and thermal solids processing equipment
Bin vents and filtering systems
Feeders
Material handling and transportation
Packaging and bagging
Fully-Molded Rubber Inflatable Solutions for Any Powder & Bulk Processing Application
Seal Master's fully-molded rubber inflatable solutions offer distinct advantages to the powder and bulk solids industry over mechanical ones:
Structural integrity delivers pressure along the entire surface over thousands of duty cycles.
Highly-engineered and hand-crafted materials yield superior quality.
Simplified design of structure and hardware minimizes need for close machining and/or fabrication tolerances.
Are not subject to compression sets, a problem with other mechanical solutions.
For quality-conscious industrial, environmental, and high-tech engineers and project managers who need to introduce consistent pressure on an object to push, lift, squeeze, stop, hold or seal, Seal Master's custom reinforced rubber seals will meet any challenge. Our seals are fully-molded from high-quality materials designed to meet your technical requirements and ultimately reduce the risk factors associated with inferior seals.
Request a Quote
We want to help you solve your problems with an innovative engineered inflatable solution catered to the powder & bulk solids (PBS) industry. Contact Seal Master today to get started!